12/09/23
AUID + FOSBURY Architecture – Strade Novissime – Biennale di Venezia 2023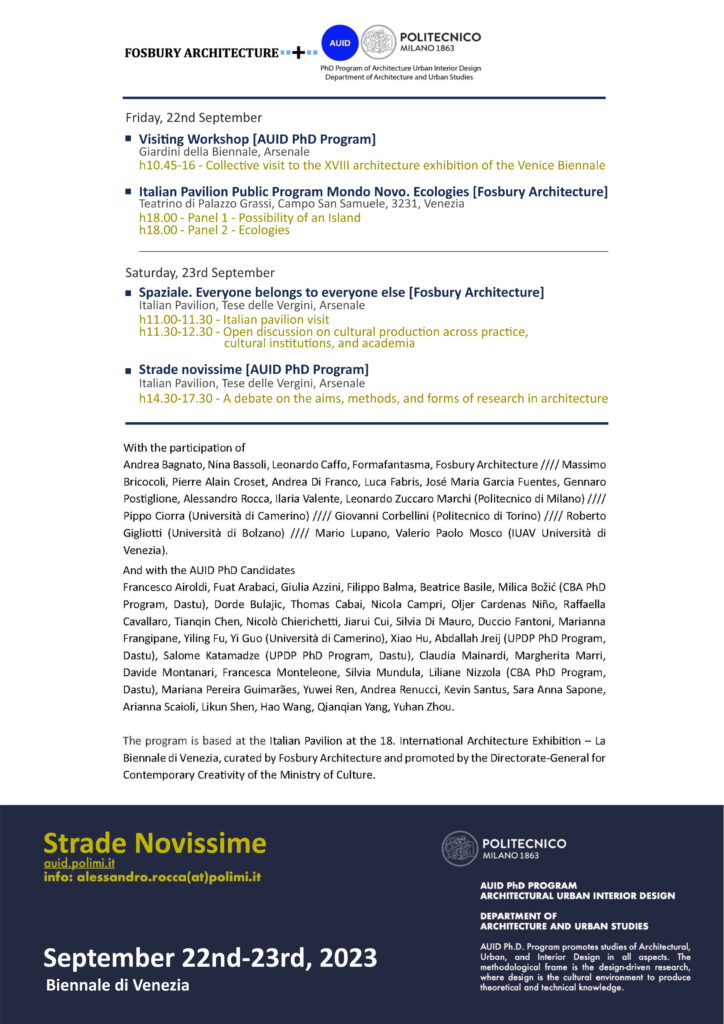 Fosbury Architecture and the AUID PhD program propose a discussion on the "Strade novissime" (the newest roads) of architectural research starting from the questions raised by the research activity in architectural design.
Considering the solicitations that come from the XVIII architecture exhibition, AUID invites architects, researchers, and teachers to an open discussion on what the objectives, methods, forms of research are today, in a seminar discussion aimed at everyone, professionals, PhD students, master students.
12/07/23
AUID Final Defense Session – July 12th, 2023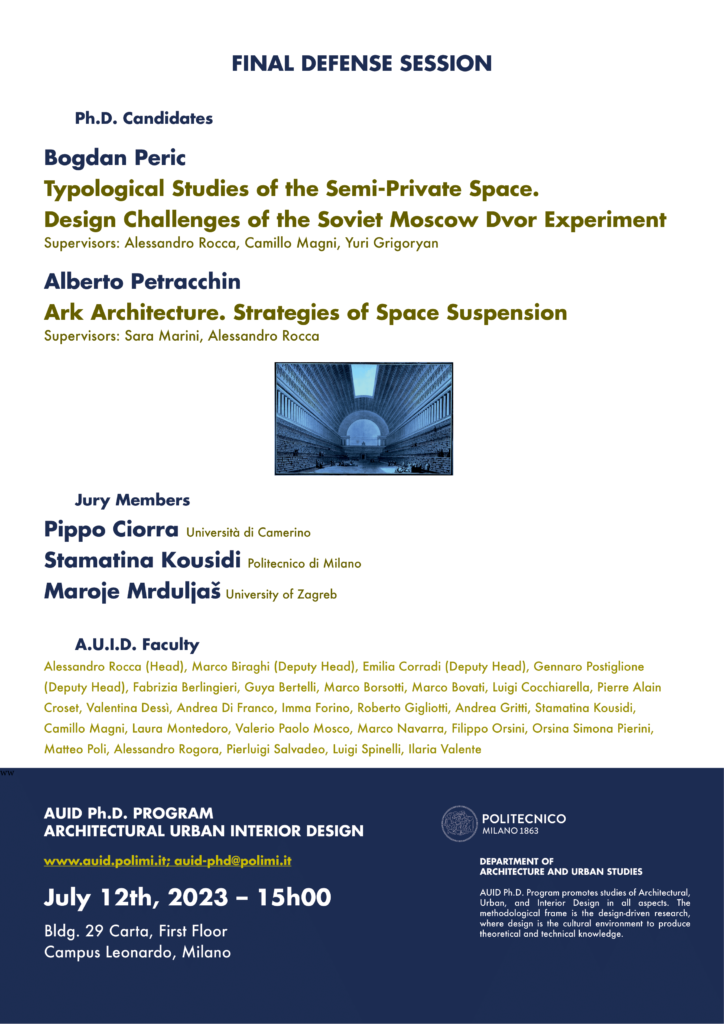 19/05/23
AUID Books:

On Publishing PhD Research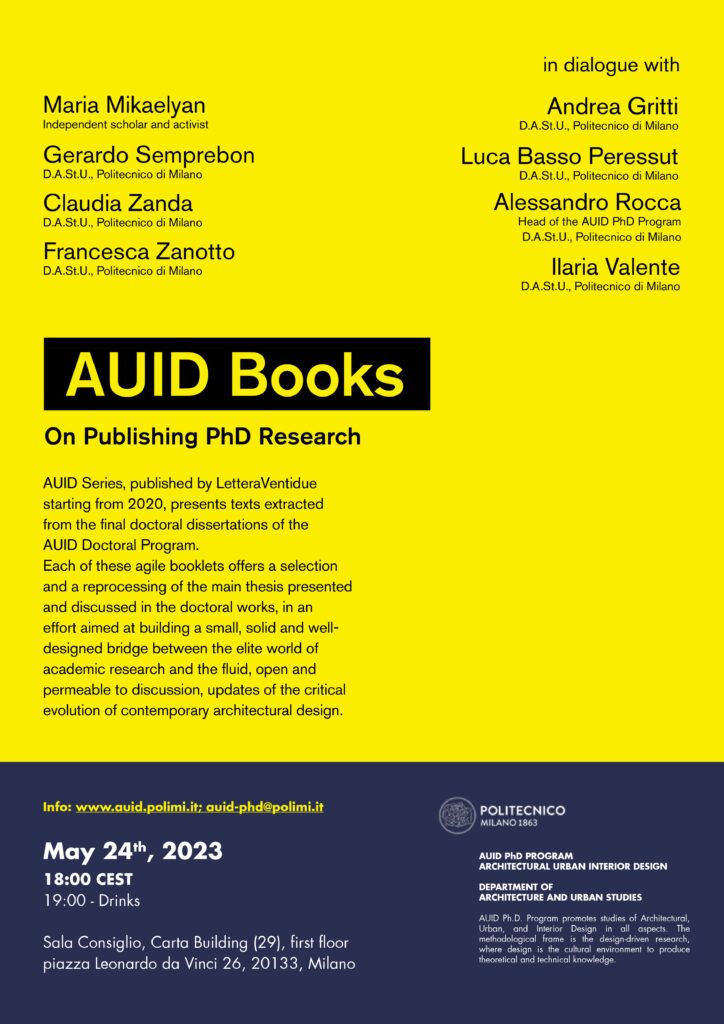 23/02/23
AUID Research Talks – March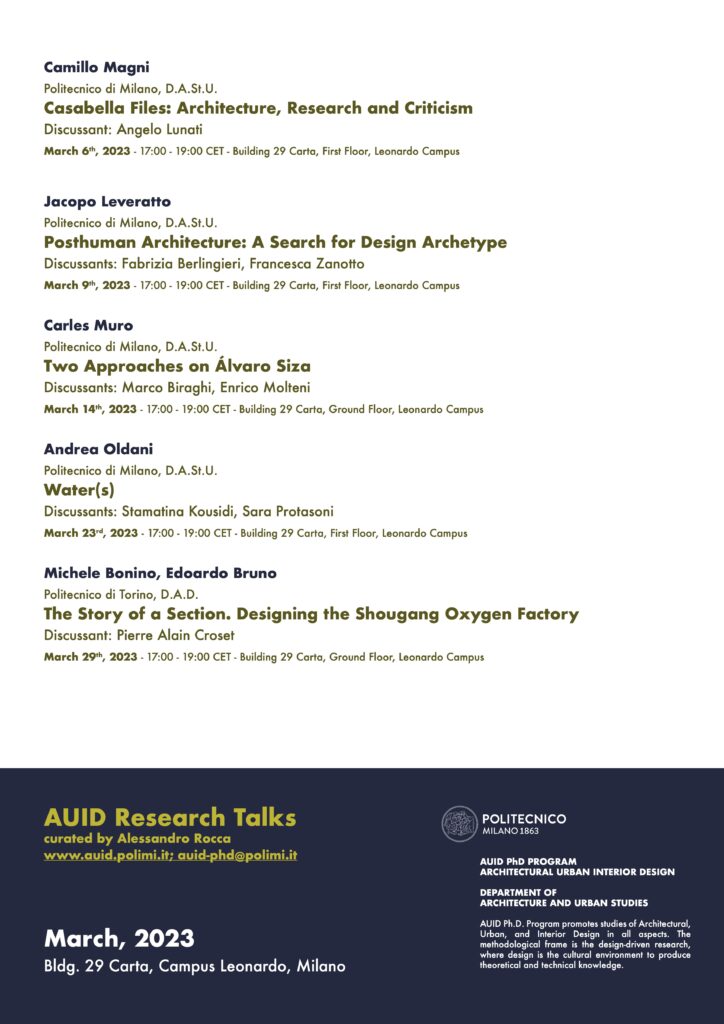 06/02/23
AUID Research Talks – February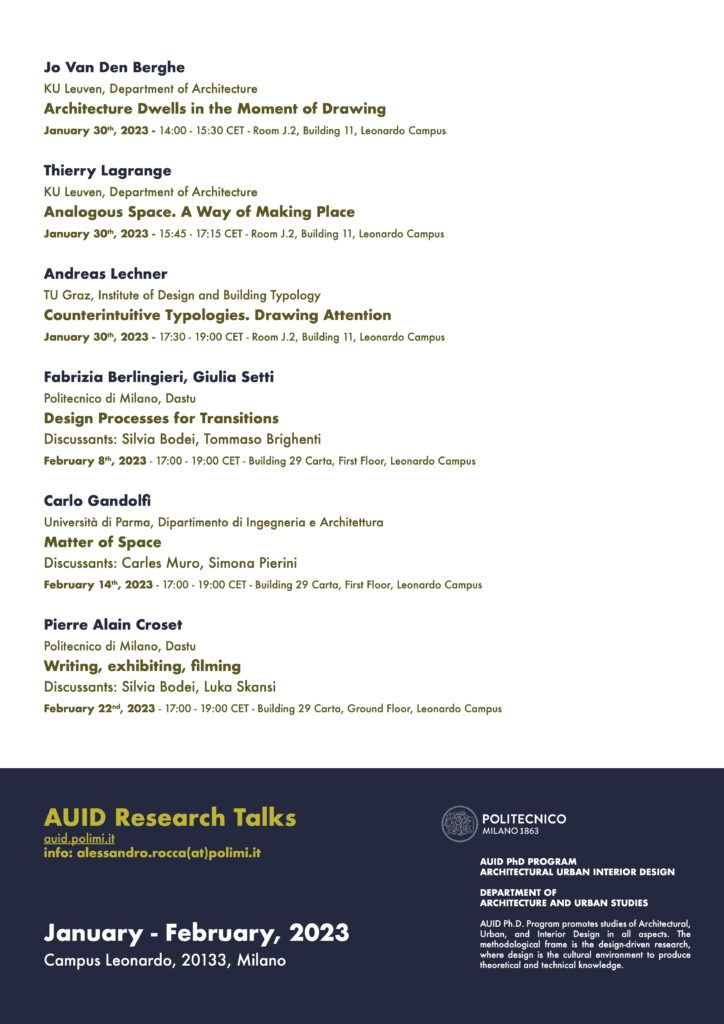 11/10/22
Milestone Open Access – AUID PhD Program
Full Program here
The Architectural Urban Interior Design (AUID) Ph.D. program promotes research on architectural design, with studies and projects aiming at different scales, contexts, and finalities. Research activities grow on the critical analysis and development of design processes and techniques in dynamic relationships with the urgent questions related to the urban and rural environment and the green, blue, and grey infrastructure. Research is supported by acquiring and elaborating insights and skills linked to contemporary architecture's theoretical and critical horizon.
The Milestone is the biannual meeting where all candidates meet the Faculty Board to discuss the ongoing research.
The Milestone of Fall 2022, 17-21 October, takes place in the Atrium of Building 11, in Campus Leonardo, in an open access modality, welcoming Students and Professors interested in being acquainted with the AUID program.