CA²RE | CA²RE+ MILAN
28-30 OCTOBER 2020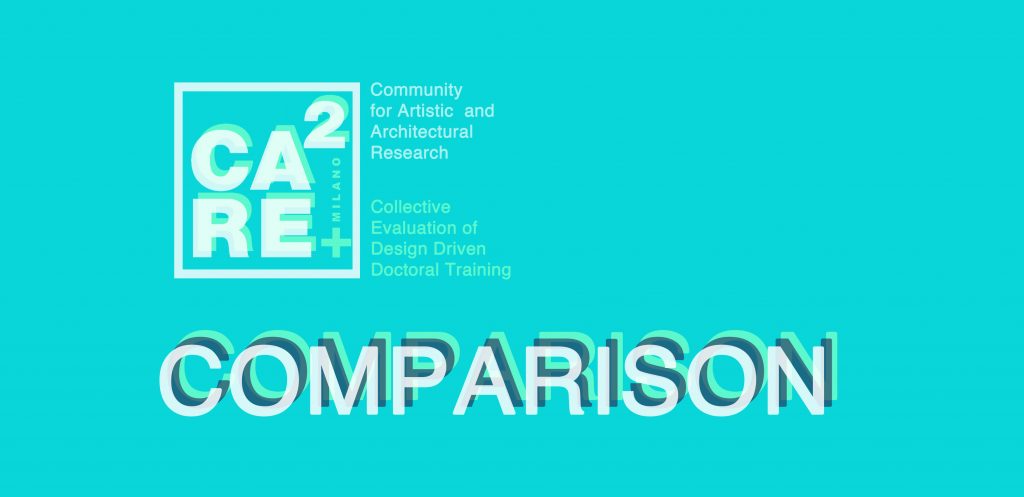 ---
News

The registration to CA²RE | CA²RE+ Milan is open for presenting and attending participant. You can register HERE.

The executive board of CA²RE | CA²RE+ Milan thanks all the applicants for the many interesting submissions received. Selected participants can find here the A3 poster layout to download.
---
+ ABOUT
CA²RE | CA²RE+ 28-30 OCTOBER 2020 (ONLINE EVENT)

CA²RE is a joint platform for research in all fields of architecture, design and arts, and supports early-career researchers and PhD students to improve the quality of their research within the realm of Design Driven Research.

The CA²RE+ Strategic Partnership builds on the experience of the CA²RE community and its biannual Conferences on Artistic and Architectural Research since Autumn 2016, organized in association with ARENA (Architectural Research European Network Association), EAAE and ELIA. It comprises 9 European Universities and is running for 3 years. Its backbone is a series of biannual international and intercultural INTENSIVE STUDY PROGRAMMES for doctoral candidates, guided by experienced evaluators from participating universities and invited experts.

The 8th CA²RE conference together with the 3rd CA²RE+ event series is promoted by the Department of Architecture and Urban Studies (DAStU) and the PhD Program in Architectural, Urban and Interior Design of Politecnico di Milano. The main topic of the event is COMPARISON. The focus will narrow by comparing design strategies and tactics applied to highlight common approaches and methodological recursions.

More information at: ca2re.eu
+ SUBMISSION
CALL FOR PAPERS AND ARTIFACTS
(PhD Candidates and Researchers)
CLOSED

The event invites researchers to meet and participate in two-way discussions.

By submitting your application (paper/ artifacts) you will have the possibility to present your research project and have your work discussed by international panels for 45 minutes. Selected participants will also have the possibility to publish the work in the Proceedings Book (with ISBN).

There are two categories available for submission:
1/ Practice & Design Driven Research – PAPER submission
Submissions for this category are subject to a TWO stage double blind peer review process.
2/ Practice & Design Driven Research – ARTIFACT submission
Submissions for this category are subject to a TWO stage double blind peer review process.

For the first stage submission the applicants are asked to provide an extended abstract (from 800 to 1200 words), a short description of methodologies/techniques/instruments applied as Design Driven Research (max 250 words), a short bio/cv and one image. The selected applicants will be asked to submit the final paper or artifact before participating to the online conference.
DEADLINES

1st Stage Submission_ 04.09.2020
Postponed to 18.09.2020

> Call for PhD Candidates and researchers (CA²RE)
Download call
Download format template doc / pdf

> Call for Intensive Study program (Consortium CA²RE+/PhD Candidates)
Download call
Download format template doc / pdf

Link to submission
CALL FOR JOINT STAFF TRAINEES
(Academic Consortium)
CLOSED

This call is addressed to the staff members from the CA²RE+ full partners, new in DDDr or new in doctoral evaluation. The planned CA²RE+ participation regards the involvement in the first stage of double-blind peer review process (evaluation process of PhD candidates' submissions) and the membership as Scientific Committee of the Milano event. The JST will be also part of the 3 full days online event, contributing to the experiential training of (doctoral) research evaluation discussions as members of experienced evaluation teams.
DEADLINE

Submission_21.08.2020

> Call for Joint Staff Trainees (Consortium CA²RE+/Academics)
Download call

Submission at ca2re@polimi.it
+ PROGRAM AND INFORMATION
PROGRAM

Download the full program here.
October 28th, Wednesday

14:30_Conference opening

15:30/18:30_Design Driven Research Open Workshop / COMPARISON

15:30_Table 1: Approaches
16:15_Table 2: Methods
17:00_Table 3: Techniques

18:00_Conclusions




October 29th, Thursday

9:15_Introduction

9:30/13:30_Panel Sessions

–

15:00_Introduction

15:15/18:30_Keynote lectures
Martino Tattara
Keith Krumwiede
Alexander Lehnerer

18:00_Open discussion
October 30th, Friday

9:15_Introduction

9:30/13:30_Panel Sessions

–

14:30/17:30_Panel Sessions

18:00_Wrap up

18:30_Closing drinks




Download the Book of Abstracts here.
SCIENTIFIC COMMITTEE
Alessandro Rocca
Prof. Dr., Politecnico di Milano

Anđelka Bnin-Bninski
Dr., Faculty of Architecture University of Belgrade, ARENA

Anders Kruse Aagard
Assistant Prof., Aarhus School of Architecture

Andrea B. Braidt
Mag. Dr., Institut für Theater, Film und Medienwissenschaft, Universität Wien
President ELIA European League for the Institutes of the Arts

Anna Katrine Hougaar
Dr., Aarhus School of Architecture

Bostjan Vuga
Associate Prof., Faculty of Architecture, University of Ljubljana, AA School of Architecture

Claus Peder Pedersen
Prof. Dr., Aarhus School of Architecture

Débora Domingo Calabuig
Prof. Dr., Universitat Politècnica de València, EAAE

Edite Rosa
Prof. Dr., University of Porto Faculty of Architecture

Eli Støa
Prof. Dr., Faculty of Architecture and Design, Norwegian University of Science and Technology




Fabrizia Berlingieri
Assistant Prof. Dr., Politecnico di Milano

Gennaro Postiglione
Prof. Dr., Politecnico di Milano

Ignacio Borrego
Prof. Dr., Institute of Architecture, TU Berlin

Jacopo Leveratto
Assistant Prof. Dr., Politecnico di Milano

João M. Barbosa Menezes de Sequeira
Prof. Dr., Universidade Da Beira Interior

Johan Van Den Berghe
Prof. Dr., Faculty of Architecture, KU Leuven

Johan De Walsche
Prof. Dr., University of Antwerp Faculty of Design Sciences, ARENA, EAAE

Jürgen Weidinger
Prof., Technische Universitat Berlin

Lidia Gasperoni
Dr., Institute of Architecture, TU Berlin

Maria Hansen
Executive Director ELIA European League for the Institutes of the Arts

Markus Schwai
Prof. Dr., Faculty of Architecture and Design, Norwegian University of Science and Technology


Matevž Juvančič
Dr., Faculty of Architecture University of Ljubljana

Matthias Graf von Ballestrem
Prof. Dr., HafenCity University

Naime Esra Akin
Prof., Department of Architecture, Baykent University, Turkey

Oya Atalay Franck
Prof. Dr., President EAAE & School of Architecture, Design and Civil Engineering, ZHAW Zurich

Pier Paolo Tamburelli
Assistant Prof., Politecnico di Milano

Ralf Pasel
Prof. Institute of Architecture, TU Berlin

Roberto Cavallo
Prof. Dr., Department of Architecture, TU Delft

Tadeja Zupančič
Prof. Dr., Faculty of Architecture University of Ljubljana

Thierry Lagrange
Prof. Dr., Faculty of Architecture, KU Leuven

Riet Eckout
Dr., Faculty of Architecture, KU Leuven







EXECUTIVE BOARD

Alessandro Rocca, Fabrizia Berlingieri, Gennaro Postiglione, Jacopo Leveratto, Pier Paolo Tamburelli
with
Francesca Zanotto (coordination)
Beatrice Balducci, Chiara Pradel, Claudia Mainardi, Enrico Miglietta
Contact us at ca2re@polimi.it
---

CA2RE consortium: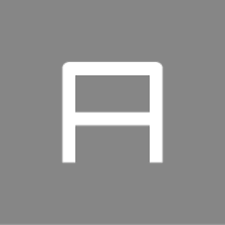 In association with:

---
> DEPARTMENT OF ARCHITECTURE AND URBAN STUDIES